PONGO Achieves 8 Consecutive Days as "Ramadan TSP Challenge" Top 1 and Wins Overall Champion
For Muslims, Ramadan is the most important and sacred month of the year, comparable to Christmas in the West and our traditional Chinese Spring Festival. During this festive season, major e-commerce platforms take the opportunity to launch promotional activities, and in recent years, TikTok, which has been focusing on Southeast Asian e-commerce, is no exception. In addition to various category promotions, TikTok also launched the "Ramadan TSP Challenge" with strict participation rules and evaluation criteria. During the challenge, TikTok ranks the live streaming capabilities of various TSP service providers every day, showcasing the professional service abilities of the top-ranking providers and providing a reference standard for overseas brands to choose service providers.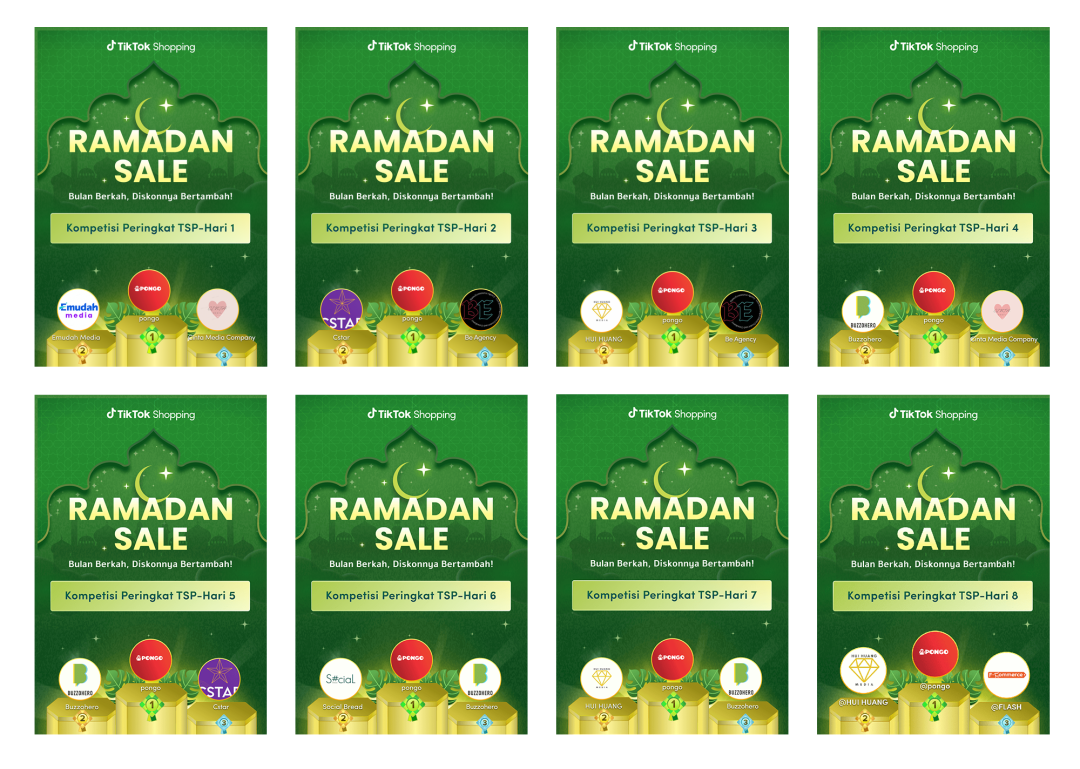 During the ten-day challenge, with the help of a professional localized live streaming team and creative live streaming strategies,PONGO stood out among numerous competitors, achieving eight consecutive days as the top-ranking participant and winning the championship of the Indonesia Ramadan TSP Challenge. This feat has caught the attention of the cross-border e-commerce industry and the TikTok official team.
Top 1 in the TSP Challenge Overall Ranking
During this challenge, PONGO conducted a total of 56 live streams with a cumulative duration of nearly 200 hours, providing professional live streaming services for hundreds of well-known and emerging brands. With high-quality content and the team's expert live streaming capabilities, PONGO's live stream consistently maintained excellent performance, achieving metrics such as "View-to-Product Click Rate of 36.97%," "Click-to-Conversion Rate of 9.6%," "Thousand Viewings-to-Conversion Amount of 1.3M," and "Peak Concurrent Viewers of 3.7K."
In this challenge, PONGO's outstanding performance was not a matter of luck but the result of the collective efforts of all team members and years of accumulated live streaming experience. It was also a testament to the close collaboration between the Chinese operations team and the Indonesian MCN team. The Chinese team members have extensive experience in cross-border e-commerce and live streaming, with deep insights into product selection, short video preheating, and live streaming planning. On the other hand, the Indonesian MCN team has a unique advantage in local influencers and local hosts, skillfully implementing advanced live streaming strategies from China overseas and delivering satisfactory results to their partners.
Before the live stream, each PONGO team works diligently to prepare. For product preparation, PONGO's internal data analysis tools are utilized to select and group products based on different live stream themes. They conduct performance tests and function verifications to highlight product value and features from multiple dimensions. Product cards are created, and inventory management is handled in-depth. Utilizing preheating short videos and KOL content creation, PONGO attracts potential buyers' attention to the live stream, promotes product interest, increases brand awareness, and brings precise cold-start traffic to the live stream. All preheating content is organized by the Indonesian MCN team, featuring local influencers to thoroughly integrate products into local consumer lifestyles, gain the trust of local users, and stimulate their shopping interests.
During the live stream, PONGO's live room employs various strategies such as red envelopes, benefits, gifts, and coupons to create more user engagement and extend user retention time. The hosts foster a positive live room atmosphere, mobilize user activeness, address user pain points through professional product explanations, resolve consumer doubts about the products throughout the live stream, and complement rich materials and competitive prices in the live room to achieve remarkable conversion rates. Optimization specialists participate in the entire live stream process, conducting real-time optimization based on live room traffic changes, ensuring precise ad placements and maximizing high ROI outcomes.
For example, in the mother and baby special, PONGO tested the brand's diapers using a ruler to measure thickness and a measuring cup to assess water absorption capabilities. They analyzed the product's advantages compared to similar products and extracted selling points, such as strong water absorption and lightweight texture. Before the live stream, multiple short videos promoting mother and baby products were published through their TikTok account and through coordinated promotions with influencers, attracting a large number of precisely targeted audiences interested in mother and baby products to the live stream, thus ensuring effective conversions during the live stream.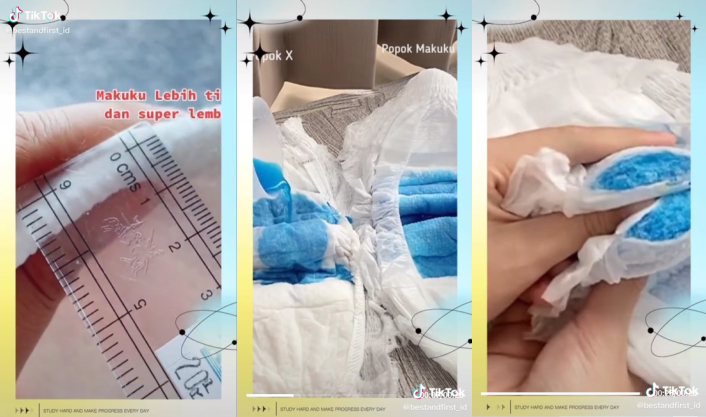 The live room's background was integrated with the live product's attributes, recreating product usage scenes. Local hosts appeared to explain the products and demonstrate their features and user experiences through props. For example, with the brand's HONEY Boo waist stool, the host tied a doll to the waist stool and freely moved around while wearing it, allowing live stream viewers to see the product's features and effects directly, thus arousing their purchasing interests. Meanwhile, the host encouraged users to make purchase decisions within a short period through exclusive live room discounts and countdown flash sales.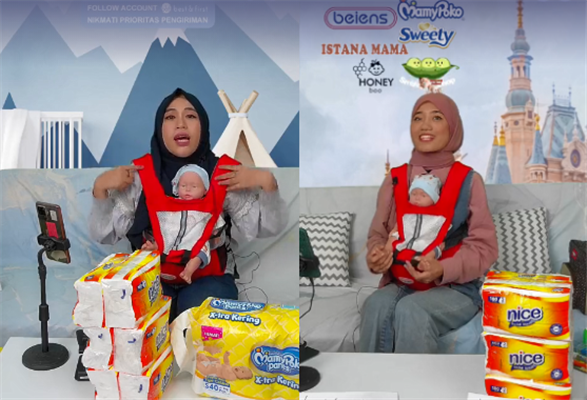 After the live stream, PONGO's team conducts post-live stream reviews to cultivate a data-driven mindset, establish standardized live streaming mechanisms, optimize live stream strategies, and translate experience into capabilities.
Overall, in this challenge, PONGO fully leveraged its years of marketing resources and TikTok's official channel resources, combined with marketing tactics such as short video promotion, live streaming, and ad placements, to captivate local consumers and achieve the perfect combination of brand exposure and sales conversion.
About PONGO
PONGO is a company that provides international digital marketing services for overseas brands. PONGO can offer partners a full range of products from TopView, splash ads, information flow ads, brand stickers, brand challenges, and more TikTok For Business solutions, as well as integrated marketing services such as cross-border live streaming, localized influencer marketing, and short video content creation, helping brands break through the dimensional barrier of advertising and establish a genuine connection with users.
PONGO's independently developed influencer SaaS platform, PongoShare, has gathered over one million outstanding content creators worldwide. Influencers incubated by PONGO have achieved numerous honors, including TikTok Premium Referrer, Encourage Award, Potential Referrer, and first place in the Lazada cross-border live streaming competitions in Indonesia, Malaysia, and Thailand. At the same time, PONGO has provided excellent marketing solutions for well-known enterprises such as Haier, OPPO, JDID, realme, and has received high recognition from its partners.
If you are interested in expanding your overseas market through TikTok, please feel free to contact us.