PONGO joins hands with overseas influencers to boost the marketing campaign for the TECNO Phantom X2
As a legendary player in the African mobile phone market, TECNO is committed to becoming a beloved smart terminal brand and mobile internet service provider for emerging market consumers, making it a key player in the global emerging market mobile industry. In recent years, TECNO has been actively expanding into the South Asian and Southeast Asian markets, where it has already secured the top spot in mobile phone market share in countries like Pakistan and Bangladesh, while rapidly increasing its presence in the Indian market.
Facing the intense competition from Chinese smartphone manufacturers in the Indian market, TECNO has been proactively deploying a strategy to elevate its brand to a higher-end position. In January, TECNO launched its Phantom X2 series of smartphones in the Indian market and initiated a marketing challenge across all online platforms with the theme "Beyond The Extraordinary." The challenge invited Indian elites from all walks of life to create related content that embodies the spirit of striving for excellence.
As TECNO's overseas marketing partner, PONGO fully leveraged its influencer resources and carefully selected five successful Indian influencers who have made a name for themselves internationally. Under the theme "From India to The World," PONGO collaborated with these influencers to share their stories of perseverance and success in the fields of fashion, music, culture, modeling, and experiences of living abroad. This collaboration aimed to merge the mobile brand culture with Indian culture, convey positive values, and resonate with local consumers to strengthen their affinity with the TECNO brand.
Introduction of Collaborating Influencers: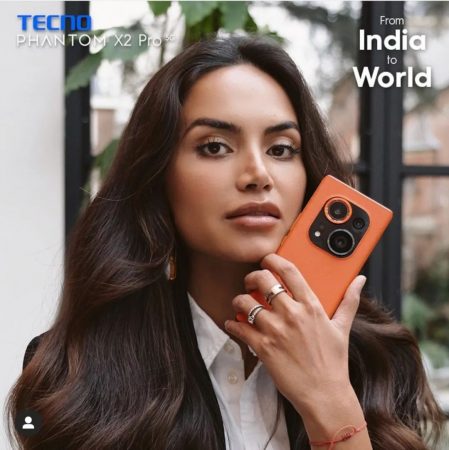 Diipa Büller-Khosla
—Featured on fashion magazine covers, attending Cannes International Film Festival and Venice International Film Festival.Collaborated with international brands like LV, Dior, Prada, Fendi, Tod's, Bulgari, and Lancôme.
—Founder of the DTC beauty brand "indewild," showcasing Indian lifestyle aesthetics through beauty products.
—Co-founder of NGO organization "@post for change," advocating for the voices of marginalized communities and combating racial discrimination in India.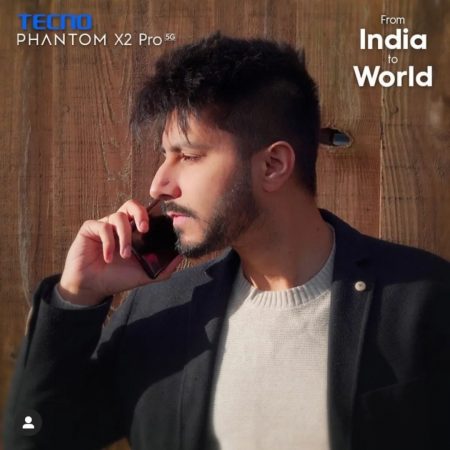 ARJUNA HARJAI
—Indian composer and singer based in the UK, renowned for writing advertising jingles and providing high-quality music for Bollywood.
—Collaborated with director Nikkhil Advani for the movie "Lucknow Central" and the TV series "P.O.W."
—A YouTube content creator with millions of subscribers.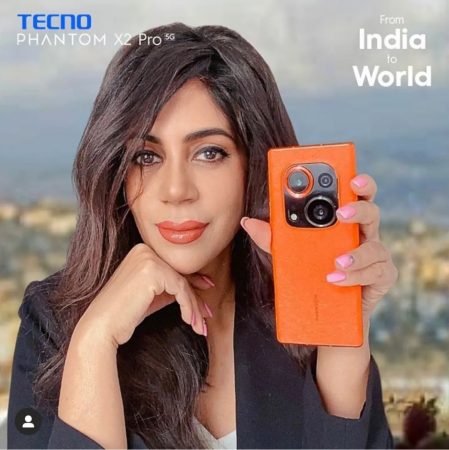 Ann D'Silva
—Renowned Indian female writer, known for the bestselling novel "Sand & Sea: Footprints in the Sand," which is being adapted into a movie by Bollywood director and producer Prem Raj Soni.
—Recipient of awards like the Italian Peace Book Award, "Woman Leader for 2021," and "Influencer of the Year 2021" awarded by AACCI.
Dev Raiyani
—Gen Z musician who has been creating music since the age of 13, with listening channels on platforms like Shopify, Apple Music, and Tidal.
—Computer science student at an American university.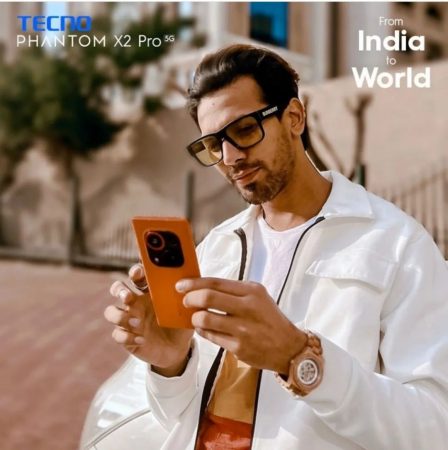 Ajmal Khan
—Renowned model and founder of the Indian fashion brand AK.
—Noted travel blogger sharing his experiences and insights on social media with a stylish and luxurious touch.
Marketing Performance:
Within two weeks, the content marketing posts created by these five Indian influencers accumulated a total of 6.4 million views, with an average engagement rate of 13%, far surpassing the expectations of the collaboration. The content was also reposted as a classic case by TECNO's official Instagram account.

To further strengthen the impact of the marketing campaign, PONGO reached out to 14 local Indian media outlets and 30 overseas media outlets for joint promotion. Leveraging the endorsement of the influencers, the campaign achieved over a billion impressions in media exposure.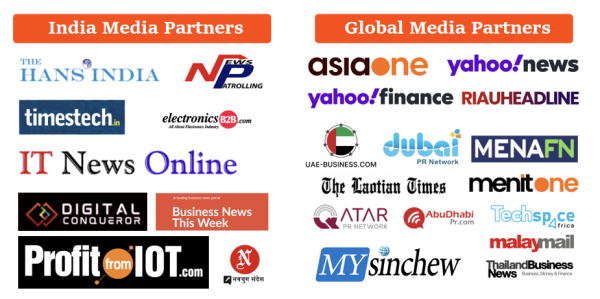 PONGO, the red-haired orangutan, is a digital marketing agency specializing in brand globalization. It provides marketing services such as influencer marketing, cross-border live streaming, local content creation, and advertising placement to help brands swiftly enter foreign markets and achieve double growth in brand visibility and sales performance at the 0-1 stage. Currently, PONGO has provided professional and reliable integrated marketing strategies and execution plans for numerous renowned brands such as Haier, TCL, Skyworth, JDID, PatPat, Y.O.U, and TINC. If you also have plans for brand globalization, please feel free to contact PONGO.