PONGO Once Again Selected as an Official TikTok Recommended TSP Service Provider
Recently, TikTok recommended high-quality and reliable TSP service providers to global sellers through Facebook, Instagram, and TikTok's official social media accounts. As one of the first TSP service providers to join the TikTok Shop ecosystem in SEA, PONGO has once again been included in the list of recommended TSP providers, thanks to its expertise in integrated marketing services.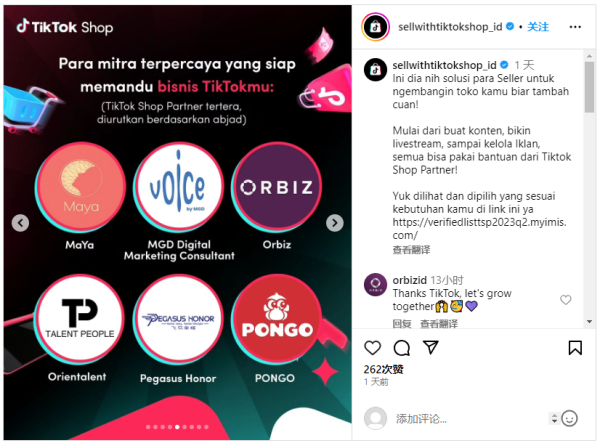 Since TikTok Shop entered the Southeast Asian market, PONGO has accelerated its efforts to establish local teams and MCN agencies in countries such as Indonesia, Malaysia, and Thailand. They offer integrated marketing services including influencer marketing, cross-border livestreaming, local content creation, and advertising placement to help international brands rapidly establish a presence in the 0-1 phase, achieving dual growth in brand visibility and sales performance. Empowered by PONGO, international brands can efficiently build a resource reservoir and growth system based on the TikTok Shop ecosystem, seize opportunities in the Southeast Asian market, and lay a solid foundation for their development.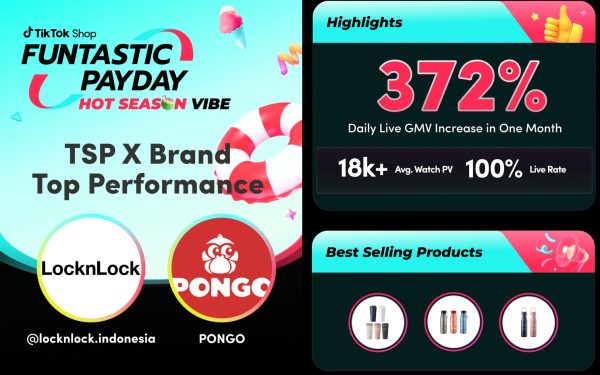 Over the past year, PONGO has served renowned brands such as TCL, Skyworth, Transsion, Tinkleo, JDID, PatPat, Y.O.U, Gmeelan, and LocknLock. Tailoring integrated marketing strategies and execution plans to meet their international expansion needs and market conditions, PONGO has successfully helped these brands achieve millions of views through content marketing, boosting brand awareness for partners, driving sales performance, and achieving the integration of "brand and effectiveness." Brands like JDID, LocknLock, and Wimiu, with the support of PONGO's operations, have seen remarkable growth in the Indonesian and Malaysian markets and have been selected by TikTok Shop as benchmark cases for promotion.
In the future, PONGO will continue to deepen its local marketing services, integrate more local resources within the TikTok Shop ecosystem, and comprehensively enhance the efficiency and effectiveness of brand expansion into Southeast Asia. If your brand is planning to enter the Southeast Asian market, feel free to reach out to PONGO.