ROAS reaches 1:22, and repeat purchase rate exceeds 50%: PONGO helps JD.ID make a splash during "Double 11" in Indonesia
On the eve of this year's "Double 11," PONGO launched a new round of cooperation with JD.id in Indonesia, providing TikTok account operation services designated by JD.ID.
To achieve results beyond expectations during the 0 to 1 phase of the new account, Red-haired Orangutan PONGO established a dedicated project team. Through data analysis using big data tools and PongoShare, our proprietary influencer marketing platform, we carefully studied recent consumer trends in Indonesia. With the assistance of data, Red-haired Orangutan PONGO identified categories and products showing significant sales growth in the local market and selected nearly a hundred characteristic products with live streaming attributes from JD.ID's vast SKU range. We then adopted a new approach that combines short video seeding and live streaming based on TikTok's operation model, helping JD.id's new account successfully shape a brand identity that resonates with JD.ID's culture.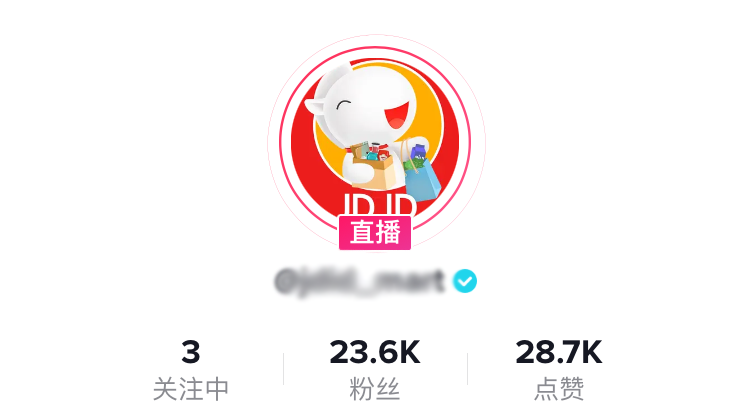 Backed by JD.ID's excellent logistics services and PONGO's professional MCN capabilities, the new account achieved over 230,000 live streaming exposures within just 6 days, attracting a large number of high-quality young consumers, with an overall repeat purchase rate of 57.24%. Moreover, the account's follower count grew by an astounding 472 times.
Regarding live streaming, PONGO employed our own logic system for selecting and nurturing hosts, rigorously screening and training hosts, and assigning compliant hosts to suitable brand accounts, thereby providing targeted professional live streaming services. Thanks to the exceptional hosting and team planning abilities of our hosts, PONGO achieved an average viewer retention time of 3 minutes and 20 seconds, six times higher than the local live streaming industry average. Simultaneously, the conversion rate from watching the live stream to clicking the "shopping cart" surpassed 40%, winning high recognition from JD.ID officials.
To enhance the overall effect of the new account,PONGO adopted a "short video + live streaming" marketing strategy, leveraging influencer account matrices to create short videos for seeding and preheating, generating interest, driving sales, and attracting traffic for the live streaming products. Currently, the total play count of relevant seeding short videos has exceeded 1 million, with the highest single seeding video reaching 230,000 plays.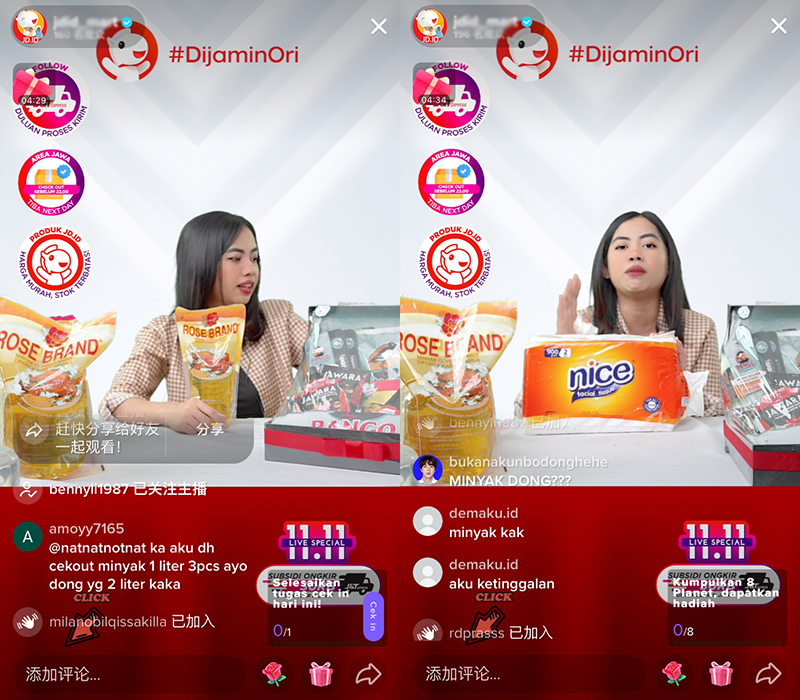 This collaboration fully demonstrates PONGO's core content capabilities, live streaming operational capabilities, and the ability to select live streaming products through our proprietary SaaS platform, resulting in an overall ROAS of 1:22.
Currently, PONGO has the comprehensive ability to operate TikTok accounts on behalf of brands, with "brand and effectiveness combined" as the principle in serving our partners. With "Double 11" already ignited, we eagerly look forward to your cooperation, and let's make "Double 12" even better together.